About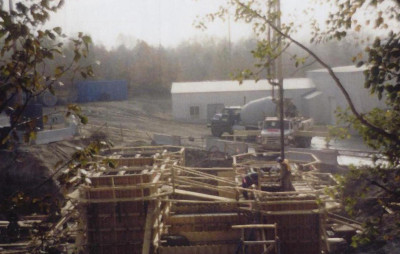 CDCD Engineering Limited was incorporated in 1979 and started a Consulting Engineering Practice in Sudbury in 1994. Through its team of qualified and experienced professionals, this organization identifies that client satisfaction is the key to success. This success is achieved through a thorough understanding of our clients needs, as well as providing our client with cost savings associated with the economies of scale. The complete design is offered as a coordinated operation, on schedule and within the agreed budget.
Our clients can be assured that each undertaking will be served by the expertise inherent in a combined professional experience totalling approximately 50 years. Our design work is aided by our employment of state of the art computer technology. The result is a quality product for the lowest possible price.
The distinguishing feature of our organization lies in our ability to work as a team with our clients for the purpose of ensuring that the ultimate objectives are achieved.
Our staff are on the cutting edge of technology with innovative solutions for diverse projects - Municipal, Industrial, Commercial, Institutional and Residential Developments.
All our staff are long term residents of Northern Ontario and therefore possess a thorough understanding of the conditions and problems specific to Northern Ontario, an understanding that is beneficial on many projects.